Business Card Printing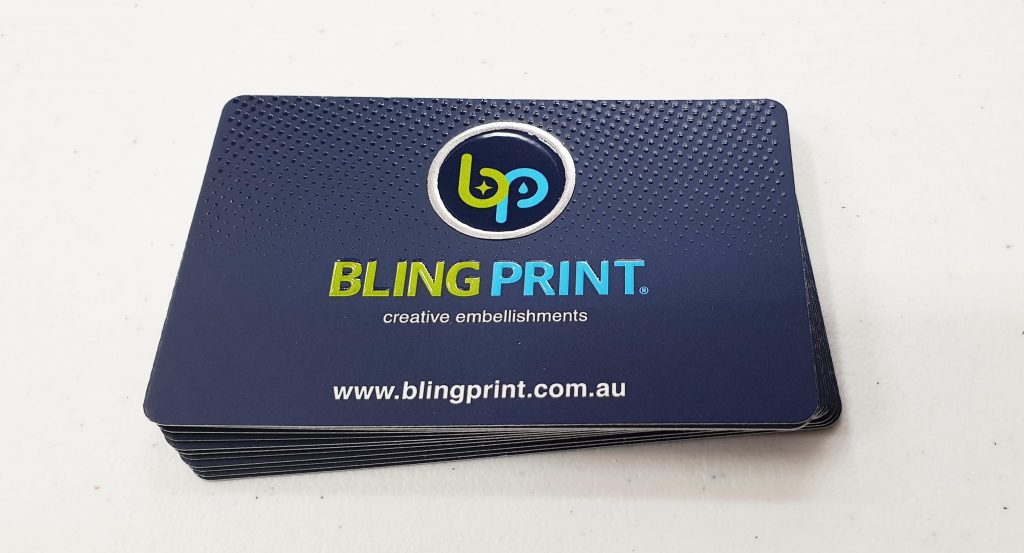 Printed on Quality art-board card
Various sizes
Offset or Digital
Gloss, Matte or velvet Laminating options
Graphic design service available
Fast turnaround
Rounded corner business cards now available!
We have a huge range of business card paper and cards such as standard 300gsm cards, print 1 and 2 sided colour and black and white, laminating 1 or 2 sided with gloss, matt or silk. Rounded Corner Business Cards can be printed and cut here in Ferntree Print factory.
NEW Scodix / MGI Foil and Spot-UV
A spot UV business card is a modern way of making traditional cards much more trendy and attractive so the customer will hang on to them for longer time.
Our MGI high raised spot-UV is a digital machine which capable of creating stunning texture 3D looking print on the business card.
Also to mention our MGI has the ability to print Metallic foil on the cards which the combination and craftsmanship of our professional pre-press operator create very classy and prestigious business card.